Diner
At 55Degrees restaurant, enjoy our 3, 4, 5 or 6-course choice menu. With each course, you get to choose one dish. Choose your favourite dishes and use them to create your own menu. Complete your evening with our drinks packages. Our hosts and hostesses will recommend the perfect wines with each dish.
Starters
Salmon sashimi
Wasabi emulsion / soy pearls / crispy rice
Oysters
Japanese and French style
Crayfish
Goat yogurt / pumpkin / chickweed 
Tuna tataki
Trout roe/ soy & yuzu dressing / beet sprouts
Carpaccio
Truffle / pickled radish / crispy Parmesan
Parma ham
Balsamic / goat cheese / cherry tomatoes
Scallops
Tiger's milk ceviche / ginger beer gel / coriander
Sushi (vegetarian option available)
Salmon & tuna / ponzu / tempura crispy
Dry-aged beet
Horseradish / dill cream / fresh green herbs
Burrata
Balsamic pearls / gazpacho / tomato tapenade
Main courses
Salmon
Cherry tomatoes / hollandaise-soy sauce / ink tuile
Prawns
Sake beurre blanc / seaweed / kaffir powder
Sea bass
Soubise sauce & fresh peas
Chicken thighs
Teriyaki sauce / stir-fried vegetables / crispy chicken skin
Pork belly
Hoisin / carrot components / ajar
Steak Veal
Jus / Shishito pepper / crispy rice noodles
Pork tenderloin
Mushroom sauce / Jerusalem artichoke compote / watercress
Lamb neck
Beetroot / carrot cream / lamb jus
King oyster mushroom
Macadamia nuts / mushrooms / pea cream
Tempura zucchini
Baba ganoush & zucchini flower
Desserts
Full nuts brownie
Peanut butter ice cream / miso caramel / peanut
New york baked cheesecake
Red fruit sorbet  / rhubarb
Strawberry and yogurt
Basil sponge / textured strawberry / white chocolate
Tiramisu
Coffee-miso gel / panna cotta / crispy ladyfinger / espresso ice cream
Cheese platter
4 types of Dutch cheese / apple syrup / grilled nut bread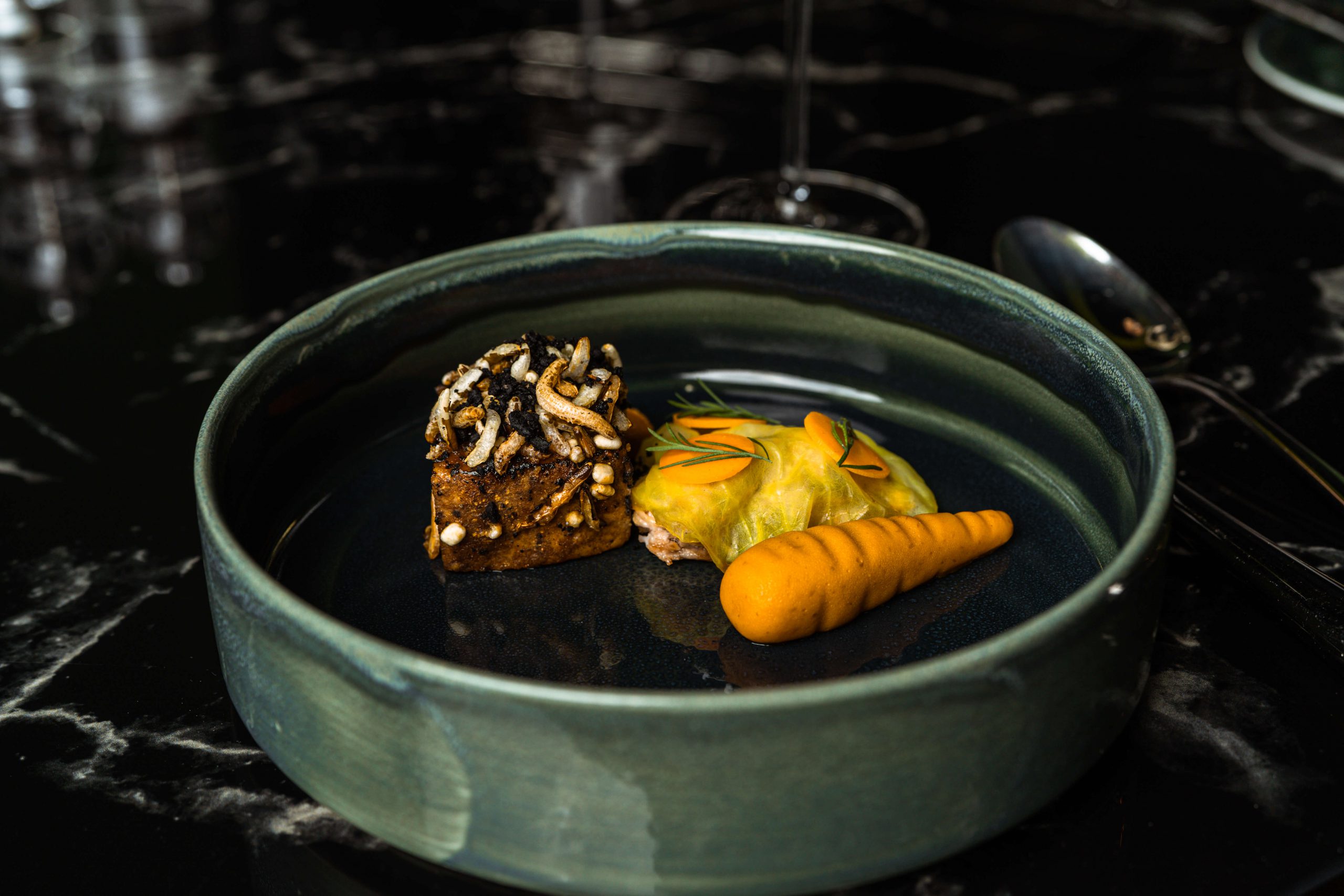 Beverage package
Soft drinks:
Cola, 7-Up, Sisi, Cassis, Tonic, Bitter Lemon, Ginger Ale,
Ginger Beer, Lipton Ice Tea, Rivella Light, Apple juice and Ecotap.
Beers:
Hertog Jan, Hertog Jan Malt, Amstel Radler 
Wines:
-Peter Meyer Bereich Bernkastel
-Farina Pinot Grigio delle Venezie
-Ramón Bilbao Verdejo
-Portillo Chardonnay
-Portillo Merlot
-Laurant Miquel Solas Pinot Noir
-Ramón Bilbao Crianza
-Ramón Bilbao Rosado
-Farina Pinot Grigio delle Venezie Blush
-Portillo Dulce Natural Sauvignon Blanc
Coffee & tea
Coffee, Espresso, Cappuccino, Latte Macchiato, Café au Lait,
Assorted Teas, Fresh Mint tea, Fresh Ginger tea.
Luxury beverage package
Treat yourself and take advantage of our drinks package luxury. With this drink package, you may also use our selection below. We charge €5,- p.p. for this drink package extension.
Additional Beers:
Leffe Blond, Leffe Bruin, Liefmans
Additional Wines:
-Cava D'Arciac Selecció Brut
-Steininger Grüner Veltliner Kamptal
-Laurant Miquel – Les Auzines Albarino
-Salentein Barrel Selection Chardonnay
-Masca del Tacco Lu Rappaio Primitivo di Manduria
-Salentein Barrel Selection Malbec
-Graham's Fine Ruby/Tawny Port
Coffee:
Iced Coffee, Various coffees with liqueurs
Cocktails:
You may choose one cocktail from our assortment.
*Excluding Christmas days
About beverage
arrangements
Are you looking for more information about 55Degrees' beverage packages? Then visit our 'drink packages' page. Press the button below and find out more.
PRICES
3-course menu  €37.50
-including 2-hour beverage package  €45.50
-including 2-hour luxury beverage package  €50.50
4-course menu  €42.50
-including 2.5-hour beverage package  €52.50
-including 2.5-hour luxury beverage package  €57.50
5-course menu  €47.50
-including 3-hour beverage package  €59.50
-including 3-hour luxury beverage package  €64.50
6-course menu  €52.50
-including 3.5-hour beverage package  €66.50
-including 3.5-hour luxury beverage package  €71.50
* On Sundays through Thursdays, you will receive a €2.50 discount on our menus.
**These prices are not valid during the Christmas days.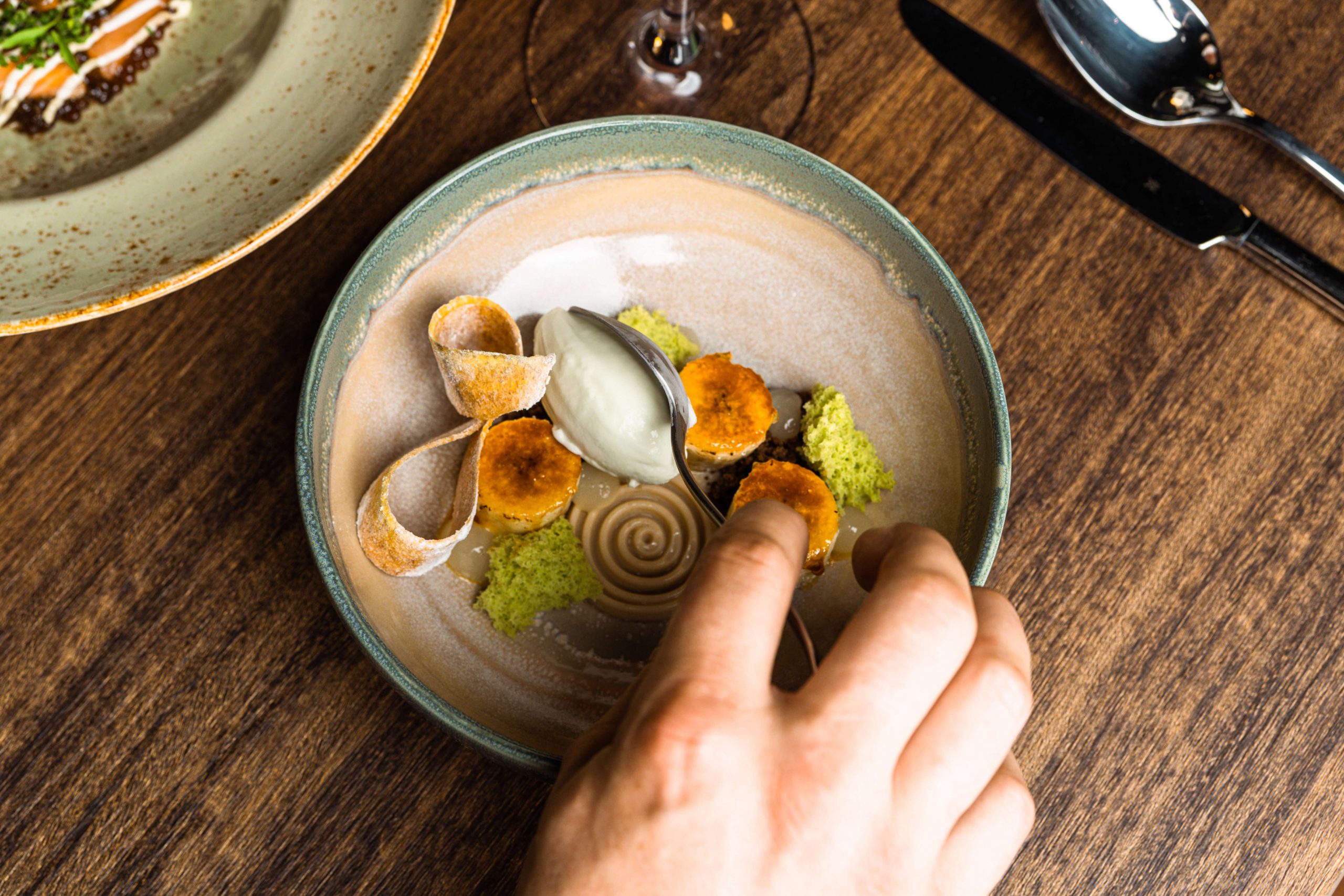 Want to make a reservation?
You can book very easily by pressing 'reserve' at the bottom right. It is also possible to book on our Instagram page.